Brake Repair and Service Dallas, TX
Allstate Transmission and Auto Repair is your Dallas brake repair specialist. There are generally only 3 types of brakes: Drum, Disc and Anti-lock brakes. No matter which type you have, our car repair technicians check every piece and detail of your brake system so that you know exactly which parts need replacing immediately or in the near future. From there we can work with you to find an efficient solution to your brake problems
Much like the bones in our bodies, the brake system in your car is made up of many connected parts working together to make your brakes perform accurately. If any one of these components malfunctions, it can cause damage leading to costly car repairs and may cause an accident or injury. It is crucial that your brakes stay in their best shape so that you stay safe.
Brake Inspection
When you suspect that it's time for brake repair or replacement, Allstate first does a brake inspection. Our car repair technicians check every piece and detail of your brake system so that you know exactly which parts need replacing immediately or in the near future. From there we can work with you to find an efficient solution to your brake problems.
Signs that indicate your brakes might need repair.
Screeching, grinding or squealing usually means your brake pads are wearing down. Get this checked as soon as possible, because worn brake pads can cause damage to other brake components.
Vibration in the pedal or steering wheel could indicate metal on metal rubbing. This can be dangerous and warp your rotors, so come to your local brake repair shop immediately.
Need to press down further than normal on your brakes? This is a sign of brake pad wear.
A burning smell near your tires means an emergency. Stop at an auto shop immediately for a brake inspection.
Our technicians are ASE certified and highly trained in both foreign and domestic models.
---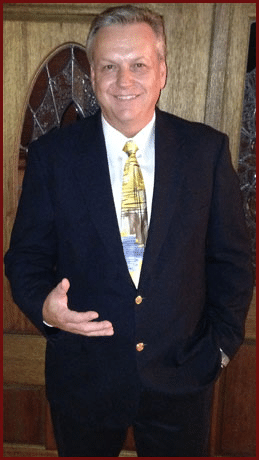 Why Choose Allstate Transmissions & Auto Repair?
3O YEARS IN BUSINESS:Our Dallas auto shop has been in business for 30 years, specializing in transmissions and auto repair
ASE CERTIFIED: Our technicians are ASE certified and highly trained in both foreign and domestic models.
ATRA MEMBER: ATRA Warranty is a nationwide warranty that gives you the peace of mind.
A+ BBB RATING: We are a BBB Accredited Business since 2004 with an A+ Rating
ALL WORK GUARANTEED:We are proud of our work and stand by it. All our work is guaranteed.
BRAKE INSPECTION
Richard Petty once told AutoNetTV, "You've gotta have good brakes. If you've got good brakes you can keep yourself out of a lotta trouble."
That's why a regular brake inspection is on every DESOTO car's maintenance schedule. An inspection at All State Transmissions & Auto Repair will check your brake system and let you know if there are any problems.
Of course, if you're having trouble with your brakes, get your car into All State Transmissions & Auto Repair right away. Here are some symptoms to watch for:
Low or spongy brake pedal
Hard brake pedal
A brake warning light that stays on
Constantly squealing or grinding brakes
Vibrations or clunking sounds when you apply your brakes
If you are experiencing any of these, it's time to get your brakes checked.